The stickers are in!
on
September 6, 2013
at
6:20 pm
The stickers came in today!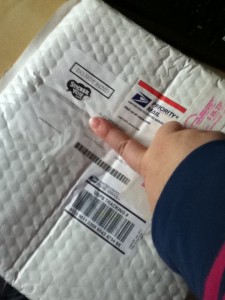 THE ENVELOPE OF DESTINY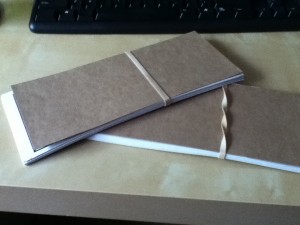 Suspense.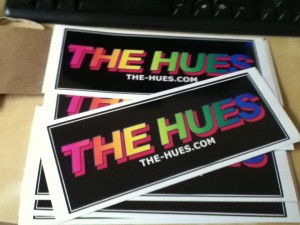 YAY!  I think they turned out great!  I've never used StickerYou.com before, but they were very easy to order from, and the prices were really good, so I recommend them.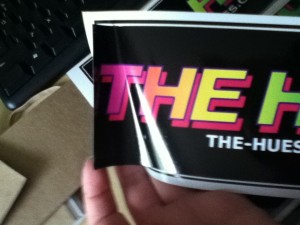 The white line is actually a scored area so the stickers are easily peeled away from the backing. :)  The black background goes all the way to the edge!
They got here much earlier than I expected, so my official weekend project is to get the buttons and bonus posters made.  I've ordered shipping supplies, so hopefully I can get the physical rewards sent out very soon.
Last weekend, I took advantage of the long weekend (and the fact that I'd be alone for the whole time) and had an arting marathon!  I did little else but work in the comic for the span of those three days.  I've been doing a lot of background painting this week, and I'm very pleased with the results.  The new tablet is still awesome, and I love it.
That's it for this week!  Hope you're all having a great day, and I'll see you next Friday. :)