Welcome, SPACE and AwesomeCon people!
on
April 21, 2014
at
10:50 pm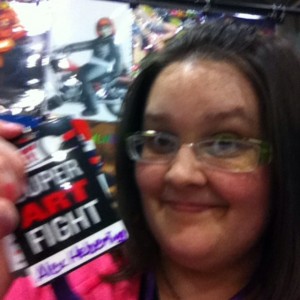 Wanted to say hi to new folks who might be coming to the comic after visiting me at SPACE and AwesomeCon!  I am happy you found your way here, and thanks for stopping by.  Hope you enjoy reading the Hues and joining us in the comments! :D
If you're one of the people I showered with buttons during Super Art Fight OH GOD I AM SO SORRY I HOPE I DIDN'T CONCUSS ANYONE.
My next conventions are a 1-2-3 punch of Anime Central, Wiscon, and Tricon next month, which I have dubbed MIDWEST MADNESS.  West Virginia is not in the midwest by most accounts, but Huntington is just on the other side of the river, so I'M COUNTING IT.