Travel Plans!
on
March 8, 2017
at
12:00 am
HELLO FRENS!
Chapter 13 will conclude with Friday's page. (TH360.)  After that, I'm going on vacation for a week!
An Actual Vacation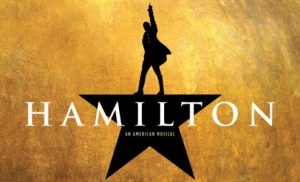 My sister and I are going on a trip! My birthday is the 13th, and a few months back, my sis surprised me with tickets to see Hamilton in Chicago.  I AM VERY EXCITED. I haven't taken a proper vacation since the last time I traveled with my sister– we went to Mexico in 2013. We'll be spending the weekend in Chicago, and then I'll be hanging out with my family out of town for my actual birthday week.
Shutocon
The weekend after that, I'll be going to Shutocon in Lansing, Michigan! I'll be at table 41 in the Artist Alley.  I've never been to Lansing before, so I'm looking forward to connecting with TH fans in the Central MI area. :D
Kickstarter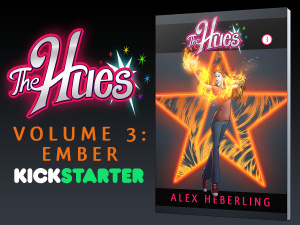 The Volume 3 Kickstarter is shuffling right along!  If you haven't taken a look at the reward tiers yet, please do!
And if you can take a moment to share the link on Twitter, Tumblr, Facebook, etc., I would be very grateful. <3  Word of mouth gets more eyeballs on The Hues, which means more potential backers!
THAT'S IT FOR NOW, I LOVE YOUR FACES VERY MUCH. xoxo