Monday, Monday
on
October 10, 2016
at
2:23 am
A couple things to let you know about! :D
A majority of comics in this chapter were posted a week early for Patreon backers! Along with that, I've been posting a sketch every weekday that's exclusive to Patreon.  If you enjoy the comic and would like to see these extras, please join us!  Art is my full-time job, and a dollar a month from Viewers Like You™ goes a long way.
Comics vs. Art
I have a piece on exhibition at Wild Goose Creative this month!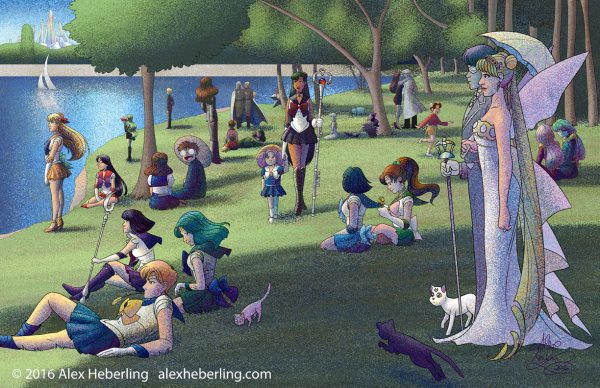 It's part of the Comics vs. Art exhibition, and there's a gallery reception tomorrow (Tuesday) night at 7pm in conjunction with…
I'm going to be at CXC this weekend!  I'll be in the comic market on Saturday and Sunday at the Columbus Metropolitan Library. No idea where I will be in the venue, but if you're in Columbus this weekend, please come by! Admission is free and the place will be packed with amazing cartoonists.