Kickstarter Status: 64%!
on
July 26, 2013
at
12:00 am
Oh gosh, what a week!  The Kickstarter is at 64% as of this blog post, and we're only a week in.  Thank you to every who has pledged so far, and to those who have been sharing the links and spreading the word!
I don't have much Hues-related art to show off with this post, since I've been working on some admin-y stuff the last few days.  Here's a peek at a commission I did this week, though!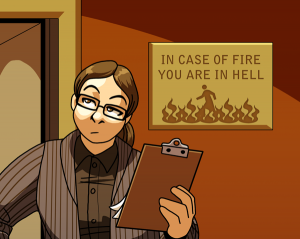 Hope you all have a great weekend!  See you on Monday. :D