It's a party, and you're invited!
on
February 14, 2016
at
1:20 am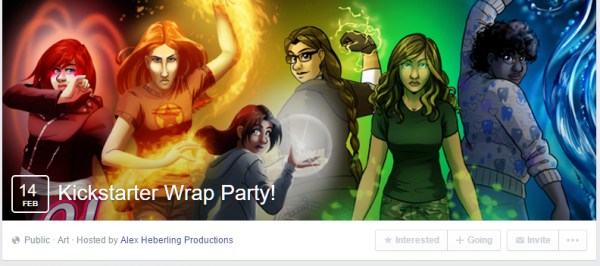 Hi, folks!  The Kickstarter ends tonight, and I'm going to have a livestream party over on my Twitch channel tonight!
When: 2/14/16, 8PM to Midnight (EST)
Where: http://twitch.tv/alexheberling
What: Live comic-making and sketch requests while we count down the final hours of the Kickstarter.
There's a Facebook event here if you want to join it and get the little reminder popup when it starts. :)  Should be fun!  I hope you join us!