Big ol' store update
on
August 23, 2015
at
9:51 pm
There's still time to take advantage of FREE SHIPPING AUGUST!  I just did some housekeeping and added a bunch of things to the store that I've been meaning to get to for awhile.
The Chapter 7 and 8 eBooks are out!
Also added are the Chapter 7 and 8 cover prints, as well as some splash pages from the archive.
Two pieces that I did for Kickstarter backers are now available as prints as well.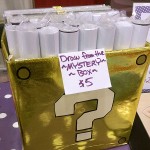 And finally, the previously con-exclusive ~MYSTERY BOX~.